Increase serving efficiency by helping your waiters take orders from their phones. Orders get directly pushed to the POS and to the kitchen.
Increase Service Quality & Speed
With the entire menu in hand, push orders instantly to the kitchen and POS thus increasing serving efficiency.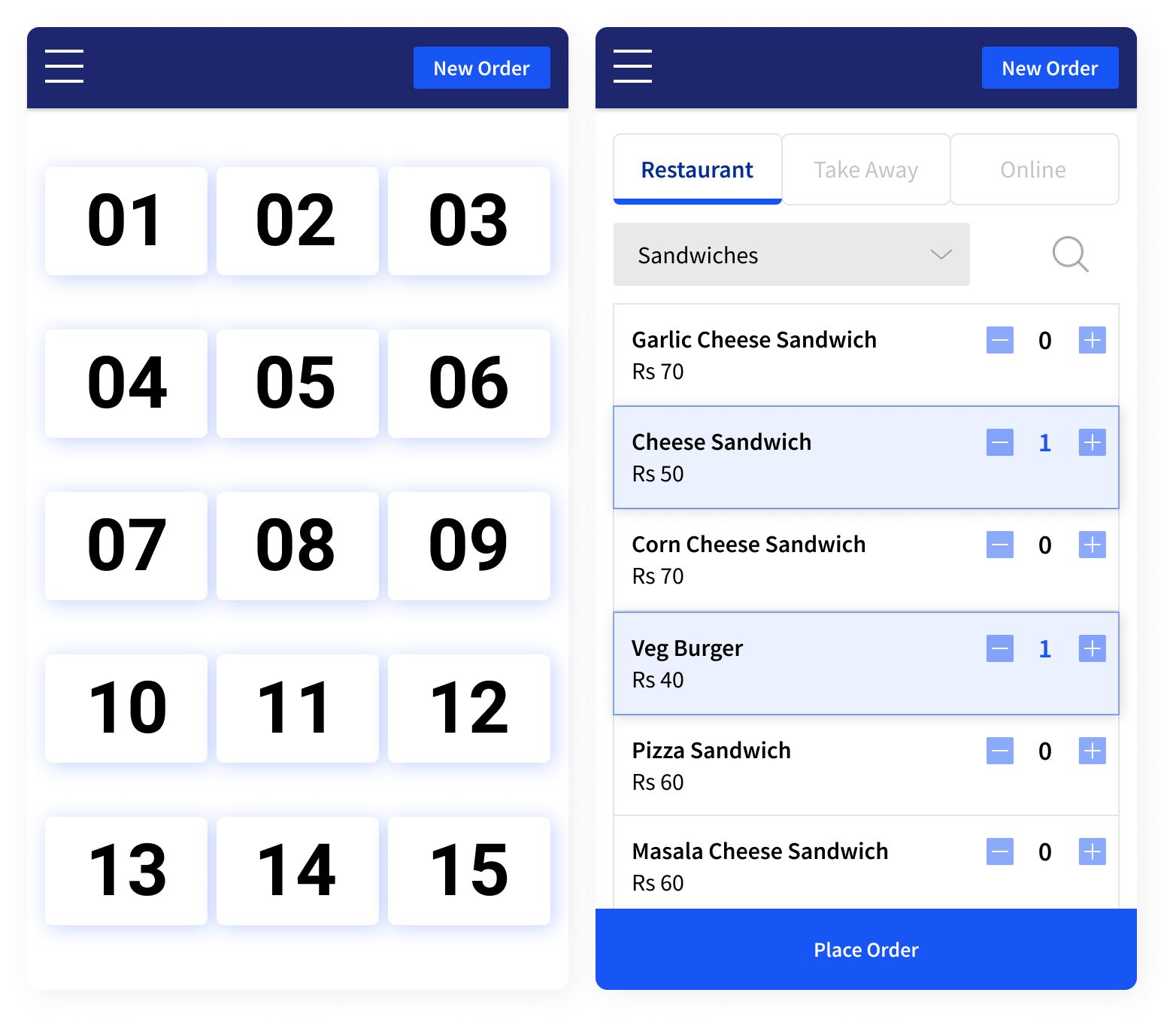 Full Menu Display with Customer Details
Choose category, products, variants, add-ons, special notes all from a mobile. Add customer info in a click.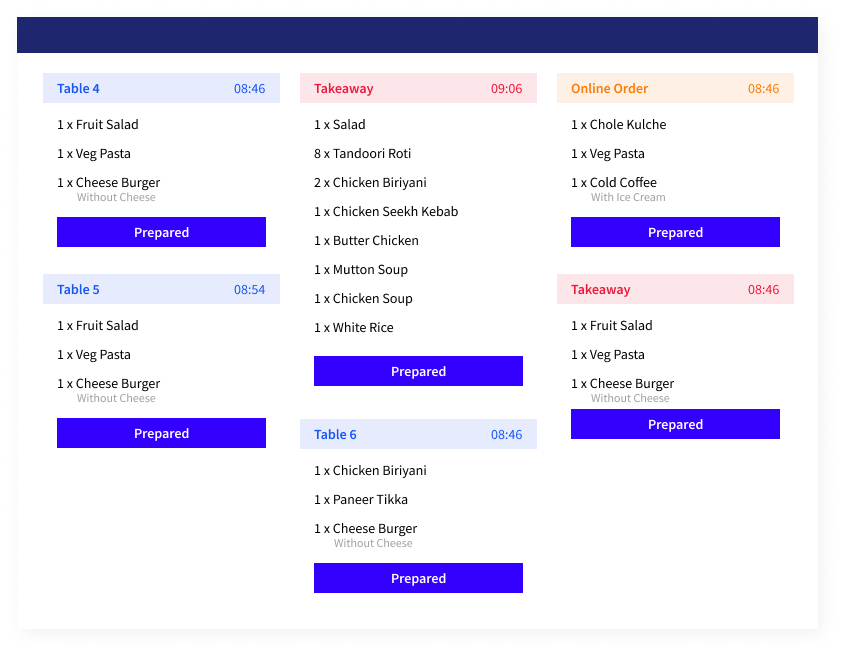 Self Configurable KOT Prints
Choose which Kitchen KOTs to send copies to; manage number of printouts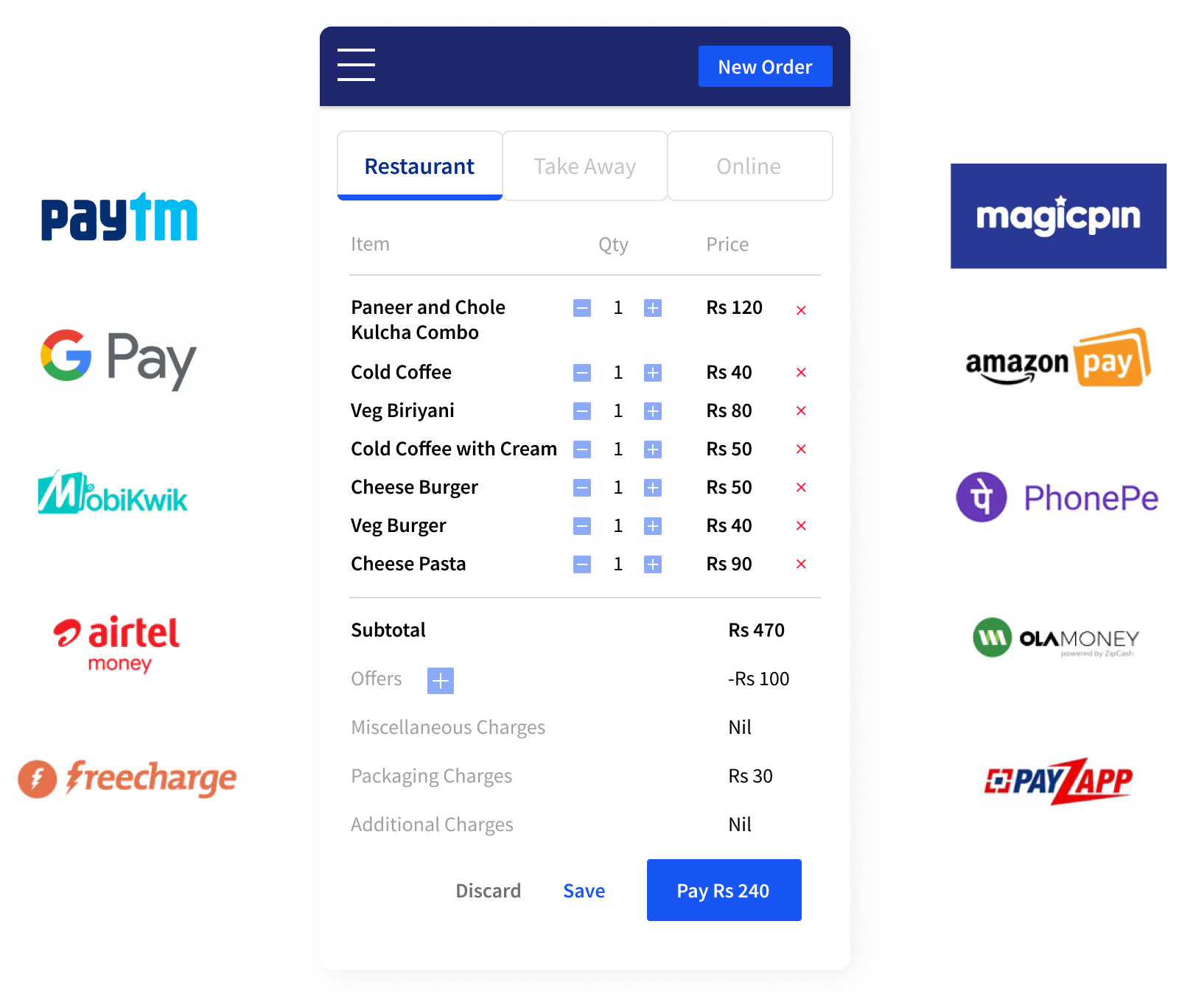 Orders from a waiter app are seamlessly synchronized with others and the POS and KDS, enabling fast order processing and fewer mistakes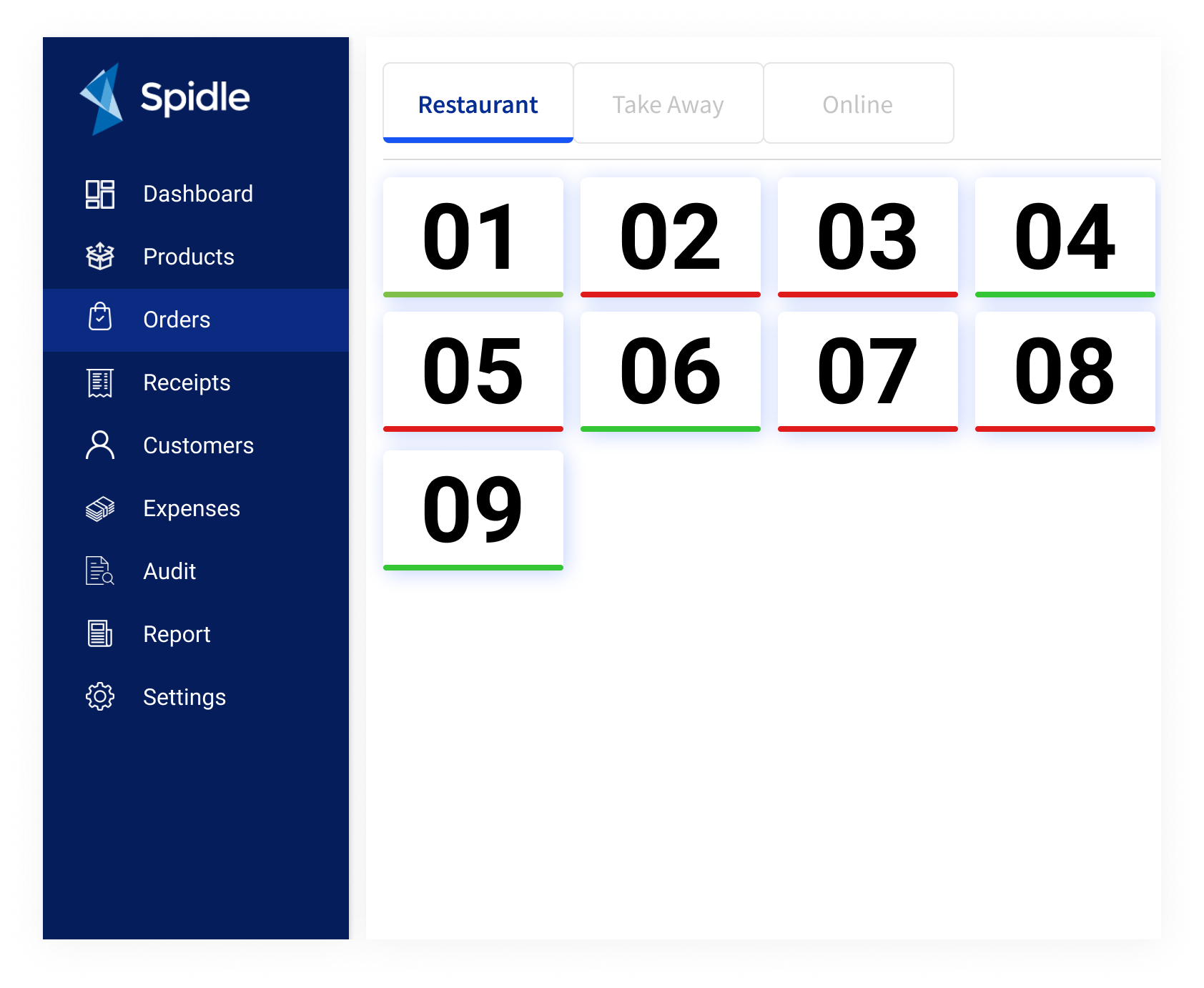 Runs on Tablet, Mobile & Desktop
Use your own mobile/ tablet to take orders from the customers.
Product that helps you grow
your restaurant business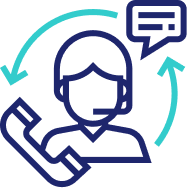 Live customer support & software upgrade included in all packages, devices, and platforms including integrated platforms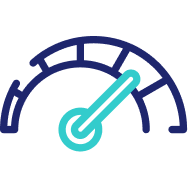 Through in-depth reporting, target areas of improvement in your restaurant and take measurable actions through suggestions
Easy Billing & Integration
Restogro's POS is designed with the intention of making billing easier for everyone. Bill easily with a simple one-page billing mechanism
Trusted by restaurants,
all over the world.